Special Moving
C. C. Associated Movers provides high quality special moving services that fast, reliable and affordable. Moving fine art, antique or heavier unique items from one place to another is often one of the most stressful procedures. People treasure their antiques and C. C. Associated Movers know how to handle your antiques with extra care.
Moving fine arts objects demands special skills for extraordinary arrangements. C. C. Associated Movers enable shipping unusual and expensive arts easy, from museum owners to hotel managers, our relocation consultants can map out customized special moving package you, assigning you our particularly skilled movers who in the task of moving fragile expensive art or antique pieces.
Storage Service and Moving Materials: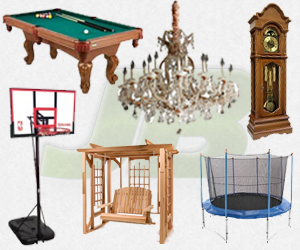 Small or Big Jobs
Last-Minute Jobs
Antiques and Pianos
Pack and Unpack
Protection for All Furniture with Furniture Blankets
Prices per Hour or Flat Moving Prices
Uniformed and Trained Professionals
Night and Day Shifts
Load and Unload Containers
Discounts for the Senior Citizens and Disabled
Based out of Norcross, Georgia, we work with homeowners and business owners all around Alpharetta, Johns Creek, Duluth, Lawrenceville, Suwanee, Dacula and Braselton. The fact is, our trucks go anywhere you need us. It's your move. Make it a smooth move with C.C. Associated Movers. Get our moving quotes today.
Click here to read about our auto transportation services.